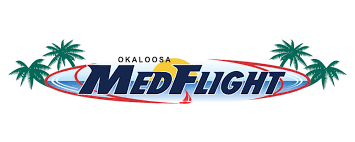 If you were looking for a sign to donate blood, this is it.
Okaloosa Med Flight, part of the Air Methods family – which is based out of Niceville at HCA Twin Cities Hospital – is hosting a blood drive with Ocean City Fire and One Blood at Ocean City Fire Control District's main station on Racetrack Road in Fort Walton Beach on Wednesday, March 17th.
Okaloosa Med Flight Helicopter
The drive will be from 11a-4p.
One Blood will provide a goodie bag, including shirts for donors. They'll also provide a BBQ lunch for donors as well.
Additionally, Black Rifle Coffee Company in Niceville will provide coffee for the event.
A special forces medical element out of Hurlburt field will be present as well.
????- Okaloosa Medflight Blood Drive
???? – March 17th
????- Ocean City Fire Control's main station on Racetrack Road
⏰ – 11am-4pm