Jonathan Newby is a strong guy. It's an asset as a Niceville Police Department Officer.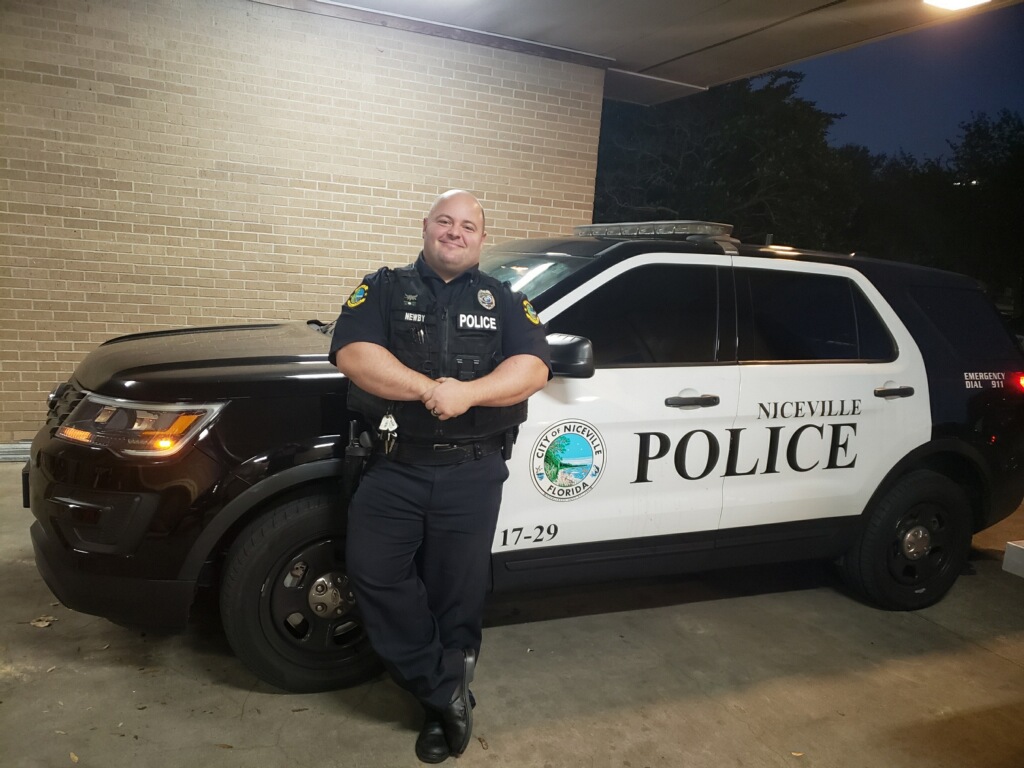 All Sports Association Amateur Athlete Winner Jonathan Newby Works at Niceville PD
"It has a couple of times. My strength has been needed a couple of times. There has been a couple of times I have had to go hands-on and it definitely is a benefit to be strong. When I'm in a situation, and I'm not trying to sound like a tough guy, because I'm not like that – I do feel comfortable in situations where maybe other people don't. Sometimes though, it can cause a person on the scene to want to prove themselves. That has happened, but not like it did when I was a bouncer in my younger years in college." Newby said.
The All Sports Association – an Okaloosa County-based group – recently awarded Newby their Amatuer Athlete of the Year Award. He is the current drug-tested Raw National American Record Holder Powerlifter.
A Fly(er) on the Wall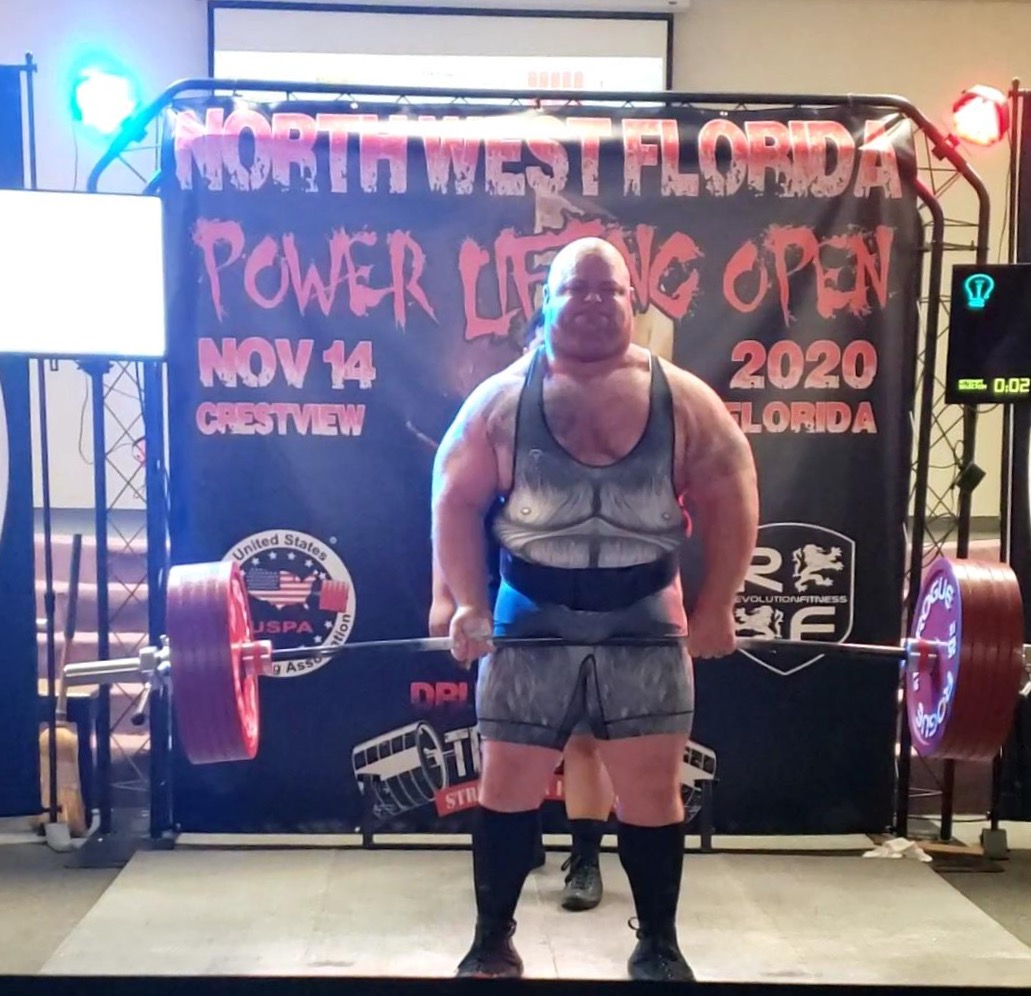 Officer Jonathan Newby Lifts at a Competition in Crestview
Newby is a former football player for Fort Walton Beach High School, the University of St. Francis and The University of the Cumberlands. He's always been a pretty strong guy. In his 20s he found powerlifting, but did not fall in love with it immediately. "I just remember going to the gym and there was a flyer on the wall. I was like 25 or 26 years old," Newby said. In his first competition, he won with a 1,800 total lift – no one else was close – so he left the sport alone for a while.
As the sport became more and more organized, Newby started to notice that other powerlifters were getting more and more competitive. Eight years ago, he felt like they were closing in on where he was athletically with the weights they were lifting. That's when he felt the competitive fire in him burn – and he fell in love with the sport and began to train competitively.
It helped that it was all on social media. All of the sudden, there were powerlifters from all over he connected with. "Powerlifting has completely changed in the last 10 years. Especially due to Instagram and Facebook and Tik Tok. It's brought powerlifting to the forefront. At least the culture of powerlifting, bodybuilding, weight lifting, bikini, all that stuff. Social media has helped springboard this little niche of culture or group of people," Newby said.
Policing
Officer Newby chose Niceville, because of the small-town atmosphere, it reminds him of Fort Walton Beach 20 years ago, and the ease of access to the leadership in the department. "I have access to on any given day to my captain and my sergeant 10 minutes apart. They have 60+ years of policing experience that is just easily available. I don't have to set up an appointment or set up a meeting…You have access to officers that you admire and respect and you can learn from." Newby said.
Plus, they support him in his athletic endeavors as well. "I've even had some of them show up to my meets before to lift. They always see my videos on social media and tell me how strong I look… After I got my award, I came to work and they were all telling me how proud they are of me. I don't ask for that, they do it. It means a lot to me, it does. I would say Niceville Police Department supports me a lot." Newby said.