Niceville Police have released the names of the two people killed and the person wounded in February 11th's fatal shooting in Niceville.
The names of the dead are Bryson Tyrese Mitchem of Niceville and Brandon Dequan James of Tallahassee.
Isaiah Lamar Luna, of Tallahassee, was wounded in the incident, according to Niceville PD.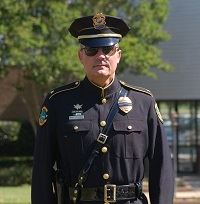 Chief David Popwell
"We can release just the names right now," said Chief David Popwell, "We can't say anything else, but we're tracking down leads and working with other agencies."
Niceville Police say the people killed and wounded in the shooting were associated with one another.